Terri Konsella Kim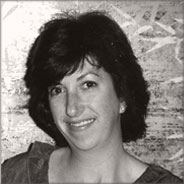 Ms. Konsella has been part of DPA since 2001. She received her Bachelor of Fine Arts degree from Otis Parson School of Design in Los Angeles, where she majored in Architecture and minored in Photography. As a dedicated honor student, she was chosen as Architectural student of the year.
After graduation, she worked in Los Angeles before returning to her home state of Colorado where she began her specialization in custom residential design. In Denver, she managed the design, documentation and construction of vacation homes and ski resorts in the Aspen and Vail Valleys. After several years, she moved to San Francisco to assist opening a branch office which specialized in international resort design for the Four Seasons Resort in Hawaii and a design studio for the product designers at Apple Computer.
She is currently a Project Manager for DPA. In her carefree pre-parenting life, Ms. Konsella enjoyed hiking, snow skiing, photography, films and books. And now, currently her personal hobbies revolve her children and usually include singing, dancing and animal watching.
Share